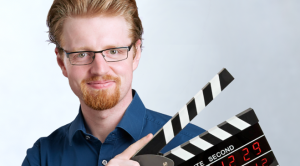 Mark Zdunnek
ALTRUIST FILMS
is a production company for videos of any type. We produce a multitude of projects from image films to television and live recordings. We make sure that we understand our client's exact needs and cover anything from pre to post production and even aspects of marketing and distribution. In close contact to our clients, we will always deliver the best possible production that was desirable with the available budget.
In 2014 we were able to shoot films of many kind in 14 countries – and in 2015 we have produced in 15 countries. Including product, image, cinematic, concert, event and commercial projects for tv stations, companies and/or (I)NGOs.
We will help you:
we will realize your projects with high standards by understanding your company, but also your aims and aspirations. By forming a synergy, we will generate the best possible effect for you as our client.
Yours Mark and the ALTRUIST FILMS team.
Product & Image
Industrial & Commercial
TV, ENG & News
World Sports
Live, Event & Trade Fairs
Charity & Altruism
Speaker, Conference & Training
International Art & Culture
Show, Music & Concert
Nature & Landscape
Travel, Architecture & Tourism
Docs & Wild Life
Overview / Collage